Driveline Systems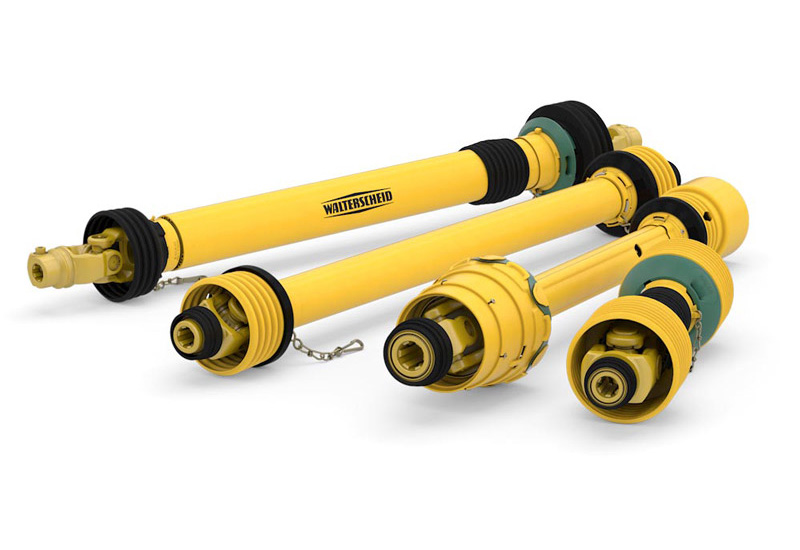 The name Walterscheid stands for the development and innovation of agricultural driveline systems. Our designs of PTO drive shafts, overload and overrunning clutches and tractor attachment systems point the way ahead. For more than 50 years, Walterscheid has ranked among the world's leading manufacturers and continuously developed all of their components further.
Today, the drive shaft made by Walterscheid is composed of components with the highest quality which can be configured in such a way that they will meet all necessary requirements perfectly. Our products are suitable for applications ranging from small, economical solutions utilised in standard applications to high-performance combinations intended for continuous use and needed to deliver the highest possible drive power. We offer different series that are suitable for different application profiles.
Walterscheid PTO Drivelines are available in a large range of designs to suit many applications from a low 5HP up to sizes that can cater for 500 HP. Depending on the application our extensive range includes Standard basic PTO drivelines thru to Wide-Angle constant velocity driveshafts fitted to one or both ends. The new generation CV joints contain several technical refinements resulting in a better greasing system for increased service life.
Our driveline product offering now has a select range of quality products available under the the Sabre AG brand. This carefully selected range is a cost effective alternative to the Walterscheid brand, and has been developed to meet the demands of the Australian market.